To make a safe environment and also to support the Environment friendly, Railway minister Piyush Goyal Announced that tea will now be sold in 'Kulhads' (earthen cups) in place of plastic cups at all railway stations across India.
He said, "There're nearly 400 railway stations serving tea in Kulhad (earthen cups). We're making efforts to implement the same across the country as Railways' contribution in making India plastic-free. It'll also generate employment." The initiative will be the contribution of the Railways towards a plastic-free India.
What is Kulhar ?
Kulhar is also called as Shikora, A traditionally handless clay cup. Which originated during the Indus valley civilization.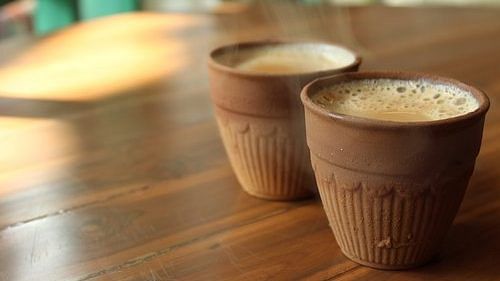 Announcement and Critics :
Before the announcement of Railway minister Piyush Goyal on Nov 2020, it was already announced by the former Railway minister Laloo Prasad Yadav in the year 2014. But Critics countered that the railways would need to dispense about 1.8 billion kulhars a year, which would mean heavy fuel consumption in the kilns with associated pollution. The discovery of thousands of years old shards from Indus Valley ruins was also used as evidence to challenge the assertion that kulhars biodegrade rapidly and are environmentally superior. There were also some vendor complaints that, because kulhars absorb liquids to some extent, Sellers have to be given more tea per serving in a kulhar than in a disposable plastic cup.